---

---
Unified Software-Defined storage services.
IT complexity reduction and costs optimization.
---
---
Designed to tackle the ever-increasing complexity of big data and virtualization, it is a ZFS-based solution that provides unified file (NFS and SMB) and block (FiberChannel and iSCSI) software-defined storage services.
XStream Storage integrates with virtualization systems, implements the most advanced snapshot technologies and incremental replication, reduces IT complexity and optimizes costs.
Through a single control panel, XStream Storage allows to manage disk pools and their redundancy strategies, sharing and related protection, data backup and fault management: it is able to detect anomalies and report them immediately.
The web administration allows all activities to be carried out easily from any workstation, even for less experienced users.
File System ZFS
Latest-generation file system integrating logical volume management, data corruption protection, large capacity support, compression, deduplication and native differential snapshots.
---
Resources sharing
Windows sharing functionality with support for Active Directory integration and snapshot visibility as "previous versions". Unix and Linux networks integration through NFS. Virtualization native support and high availability systems through high performance iSCSI and FiberChannel resources.
Data protection
Logical volumes configuration through heterogeneous disk pools in mirror or raid mode, at various replication levels (raid z1, z2, and z3). Integrated management of read / write caching strategies (ARC, L2ARC, ZIL) through dedicated devices (SSD, NVRAM).
---
Statistics
Administration panel with disks pool read / write statistics, for an intuitive management and optimization of the resources in use.
---
Notification via eMail
Automatic e-mail notifications of scheduled activities, problems detected by the system and malfunctions to storage devices, to allow immediate intervention of problem management or disk replacement.
---
Benefits
XStream Storage allows the design of high reliability Enterprise solutions at low costs. Simplifies management, data recovery and integration in heterogeneous networks. Minimizes the risk of corruption and automates the resolution of hardware failures. Implements an excellent defense against viruses like CryptoLocker thanks to snapshots integrated with Windows.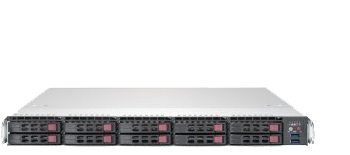 Business
The business version is the ideal solution for medium and large businesses that want to meet their storage and virtualization needs.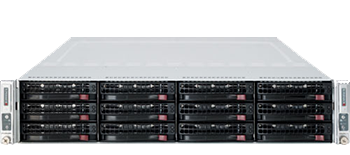 Enterprise
The enterprise version allows to scale up to "high availability" solutions consisting of two servers operating on the same disks, which guarantee "business continuity".