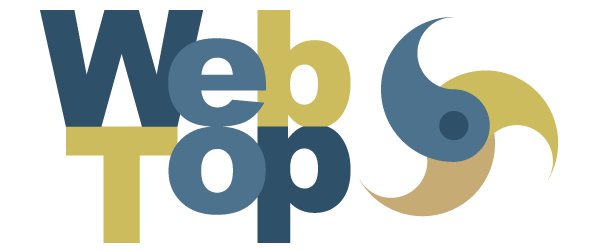 ---
WebTop 5  |  Collaboration
---
emails, calendars, contacts, documents and applications: all in collaboration mode.
---
Collaboration suite of services accessible via web through any HTML5 browser, smartphone or tablet. Through a modern user interface and a single authentication, WebTop 5 allows access to company mail, calendars, contacts, tasks, documents and much more, in a shared and secure platform. The required infrastructure is fully implemented by the Sonicle Collaboration Server, based on our XStreamOS enterprise distribution.
---
WebTop 5 integrated communication package
WebTop 5 incorporates messaging and collaboration features (email, address books, instant messages, Italian certified email – PEC – and much more) within the same Web application. WebTop users can also access information shared with one or more users: agendas, address books, activities, documents, company contacts database (e.g. CRM, ERP), mailboxes, certified emails, 1to1 company and group chat, and other services. The renewed user interface allows a high-performance user experience.
---
Email
Standard and advanced features such as: send and receive large files through personal cloud links, discussions threads, advanced message editor, quoting, folders prompt sharing, with permission and hidden folders management; notes and reminders directly on eMails, scheduled eMail, full-text serach, fax services integration, standard HTML5 web notifications.
---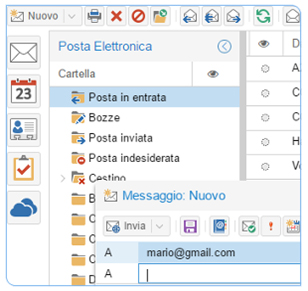 Calendar
Multiple and customizable calendars, reminders, mobile devices synchronization, invitations, anniversaries and much more. Advanced features include standard HTML5 web notifications, custom fields associated with ERP, simple and granular management of all services sharing and permissions, multiple calendar views including bi-weekly, connection with external calendars, and more.
Documents in the cloud
Send and receive large file through email integrated management. Private cloud connected to corporate document servers, and related permission management; public cloud connected to external services like DropBox and GoogleDrive. Fully secure access to company documents also outside the private network.
---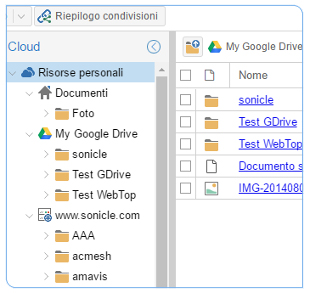 Contacts
Contacts sharing and related permission management, categorization and recall both from mail and calendar. Contacts import from external sources. Creation of distribution lists. Association of images and mobile devices synchronization. Indication of important dates, which then become reminders.
Activities
Creation and sharing of notes and activities, that can be grouped by customizable categories using colors. Management of the percentage of completion, of the start and end dates, with a reminder.
Synchronization
Mobile devices ActiveSync synchronizing for email, contacts, calendars and activities, both for the full service and for individual categories.
---
Additional services
WebTop 5 platform's modular nature allows the installation of additional already available services and the possibility to write their own ad hoc services using the development and integration APIs.
Additional services available, already developed by Sonicle:
Newsletter: integrated management of newsletter towards large volumes of contacts, also extracted from existing company database.
DRM: merge of CRM and document management; it allows the structured management of corporate documents and reports, such as document filing, management of job opportunities and orders, intervention reports, expense reports, attendance management, visits log and call tracking.
---